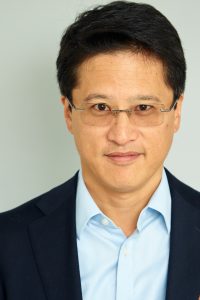 Steve Shu provides consulting services and specializes in incubating new initiatives and business lines with a primary focus on services, technology, and behavioral science. He serves as a Managing Principal at Digitai, a behavioral economics consultancy and innovation firm. Steve has consulted to or had management roles at organizations such as The Voya Behavioral Finance Institute for Innovation, Allianz Global Investors Center for Behavioral Finance, Allscripts, Nortel Business Consulting, PRTM Management Consultants (acquired by PwC), and numerous startups. Steve has also been an Assistant Professor in the business school at Irvine University and an Account Director for the Taproot Foundation.
Steve holds an MBA from the University of Chicago and both an ME and BS in Electrical Engineering from Cornell University. He has attended executive education training on Dynamic Management at the Fuqua School of Business at Duke University. In parallel with Steve's work with Digitai, he will pursue behavioral finance research beginning fall 2017 as part of the Executive PhD program at City, University of London, Sir John Cass Business School.
Steve has put his decades of experience into his solo-authored books, Inside Nudging: Implementing Behavioral Science Initiatives and The Consulting Apprenticeship: 40 Jump-Start Ideas for You and Your Business.

Inquiries may be directed to Steve Shu at
US tel: 310-856-9914
UK tel: +44 20 3239 4788
AU tel: +61 2 8091 5257
Email: steve@steveshuconsulting.com
Digitai email: shu@digitai.org